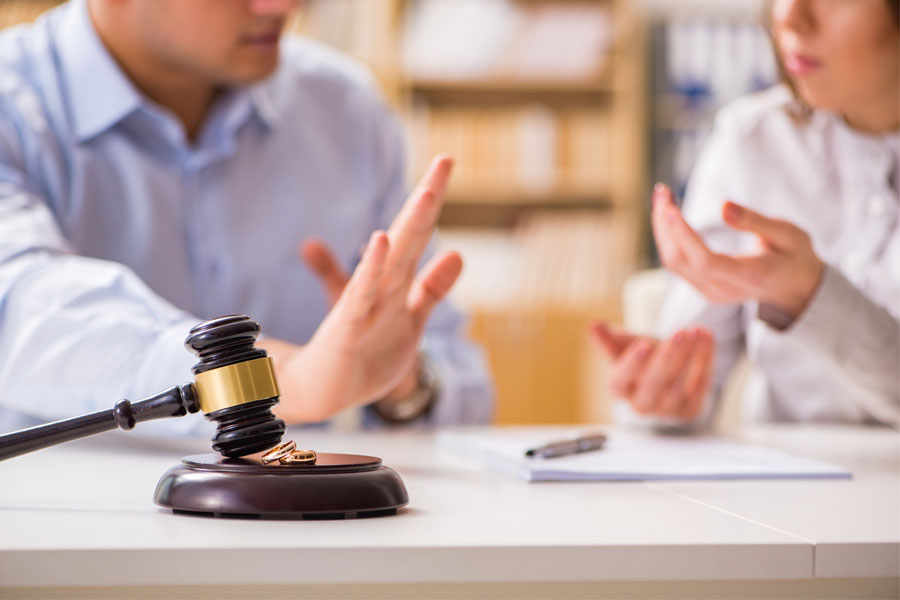 Paralegal Services for Divorce
Divorce proceedings can be exhausting, time-consuming, and involve too much paperwork. Seeking the help of a divorce attorney can sometimes cost a fortune. On the other hand, a divorce paralegal can get you a quick divorce and save you time, energy, and money.
Help4You has been offering paralegal services for divorce for decades. We assist you in your uncontested divorce matters. As long as both parties are in agreement, none of them go to court. We can help them in this challenging divorce process from beginning to end without any court appearances and at a fraction of the cost paid to attorneys. An experienced and certified divorce paralegal will prepare all the necessary documents.
There are two kinds of divorce procedures in California:
REGULAR DISSOLUTION
Regular Dissolution can require a court appearance unless parties are in agreement. Also, it requires multiple forms to be prepared for your particular needs (you choose what you require). A "Regular Dissolution" requires you and your spouse to make decisions about your assets and debts, child support, or spousal support, whichever is appropriate.
SUMMARY DISSOLUTION
A Summary Dissolution is a shortened version of a regular dissolution. Couples who meet the requirements of a short-form dissolution or summary dissolution do not require a court appearance. Also, they fill out fewer forms compared to a regular dissolution.
NOTE: Both divorces take at least six months to finalize.
THE OTHER WAYS TO END A MARRIAGE
ANNULMENT
An annulment, like a divorce, legally ends a marriage. A divorce terminates a marriage, whereas an annulment revokes the marriage as if it never existed. The burden of proof of the non-existence of marriage lies on the Petitioner. Annulment always requires a court appearance.
LEGAL SEPARATION
Legal Separation gives you the same provisions as a divorce, except a status of a "SINGLE PERSON". You can still apply for alimony, child support, custody, visitation, and division of assets and debts. But, the Judge of the Superior Court must approve the property division.
NOTE: People who are legally separated are still legally married to one another and may not marry another person without a DIVORCE.
RESPONSE TO A DIVORCE, LEGAL SEPARATION, OR ANNULMENT
To get a divorce or annulment, a person must file a "Petition" with the Superior Court. The other person may file a "RESPONSE."
Help4You can also assist you in filing a Response to your particular situation, whether it is Regular Divorce, Legal Separation, or Annulment. To get more information about our services and fees, talk to our divorce paralegal in Orange County.