For becoming a new entrepreneur, you don't necessarily have to spend on forming a corporation or LLC, which is quite expensive. You can simply file a Fictitious Business Name (also called "Doing Business As" or DBA) that is quite an affordable way to start a new company and gain name recognition. Not only registering as a DBA gives you the opportunity of starting a new business at minimum costs, but also lets you explore new prospects if you already own a business.
Advantages of Filing for a Fictitious Business Name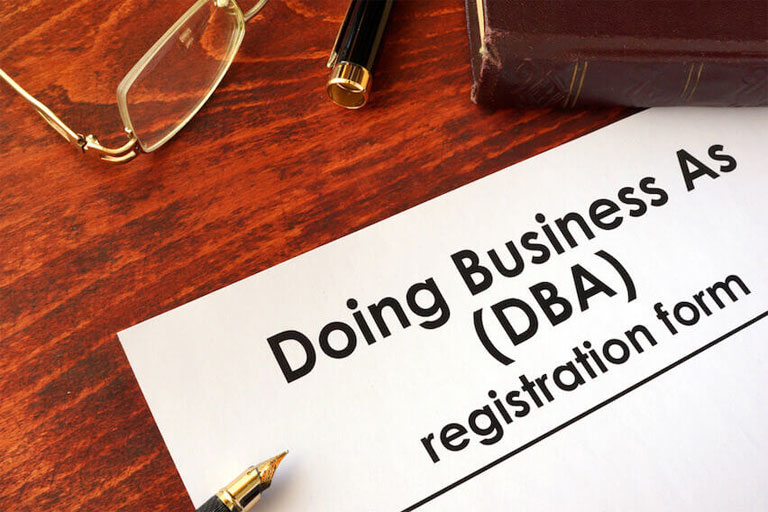 You will get a legal name for your business and your venture will be quite inexpensive.
You as a sole proprietor will value your DBA registration if you do not want your name on public-facing materials. It will help you to protect your privacy.
You will be able to open a bank account in the name of your business.
You can start running your business in no time.
You will also be able to send out invoices and collect money under your new business name.
You can also market your business with the fictitious business name.
You will also be able to be listed in the phonebook and online business listing.
Besides the above-mentioned advantages, there are a few disadvantages of Fictitious Business Name (DBA). These include:
Your business will have no liability protection that is enjoyed by corporation and LLC
Being a sole proprietor, your personal assets will always be at a risk.
However, it is recommended that once your new business venture starts to earn profit you must consider forming a corporation or LLC.
In order to prevent fraud and maintain a public record of your business intention, the state law of California wants you to publish a notice of the fictitious business name in the local newspapers for a certain period of time.
How can we help?
Being one of the leading document preparation services in California, we at Help4You can assist with collecting and submitting all the paperwork and documents required to get a fictitious business name.
Our team of professional paralegals can assist you with every segment of your DBA (Doing Business As) and make sure to file every necessary document. All this will be done for a standard flat fee. So, don't wait and get started with your business in California today!